Dear Neighbor,
I'm Dariel Fernandez, and I'd like to take a minute to share with you why I'm running to be your Miami-Dade County Commissioner in District 6.

In 2002, like many, I arrived in the United States, from Cuba, looking for freedom. I fell in love with this great country and strived for the American dream. Immediately, I started working, sometimes two or three jobs at a time, in order to provide for my family. In 2005 I was hired at Radio Paz 830 AM, where I eventually became the host of my first community program. After several years of hands-on experience, in 2015, I opened a marketing and technology company Ponemus Group to help small businesses thrive.

I am deeply grateful for what this country and our community has given me. My wife Carolina and I instill in our two girls the importance of gratitude, and what it means to serve others. It's what motivates me to serve on the board of the South Florida Hispanic Chamber of Commerce, the La Salle Educational Center, and the Monsignor Felipe Bello Foundation. I was recently elected chair of the "SomSomos Mas" movement, and am on the Miami-Dade County Cryptocurrency Task Force. I'm also a member of the United States Coast Guard Auxiliary.

My commitment to you is to bring that same spirit of service to the County Commission. I do not seek public office to benefit myself; I seek to continue serving so that our community sees their Commissioner's office as a place to address their needs and concerns.

I'd like to share with you my email and phone number in case you have any questions or if I can help you with anything you may need info@darielfernandez.com, (305) 965-3016.

I want you to know that my professional and personal commitment will always be to you and your family. Whether I'm your commissioner or not, I want you to know that you can count on me. In me you will always have a friend, who with dedication and commitment, will be there to answer you whenever you need it. The challenges that your family faces every day are also mine, which is why it is important to work together as a community to achieve a better future in Miami-Dade County. Therefore, I humbly ask for your vote in this election by marking #111 on your ballot. God bless you and thank you very much for your time. Dariel Fernandez your next Commissioner for District 6 in Miami-Dade County.

Thank you very much,
Dariel Fernandez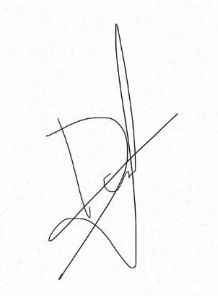 "I CARE ABOUT THE SAFETY OF OUR LOVED ONES LIVING HERE IN MIAMI-DADE COUNTY"